The 7th of March 2020 it will take place the second edition of the #wijfsweden.
The 2020's program highlights musicians from Japan, Canada, Denmark and Sweden. Sisterhood, connection and friendship are the keywords that characterise this year's festival which returns to TeaterStudio Lederman for another great night of Jazz!
We´re so thrilled to present:
Malin Wättring 4 with guest Lisbeth Diers (Sweden/Japan/Denmark)
Emie R Roussel Trio (Kanada, Québec)
Marilyn Mazur trio (Danmark/Sverige/Japan)
Limited seats! So don't miss out and book your ticket today and get discounted tickets on Billetto.se or TeaterStudio Lederman (teater.lederman@tele2.se or call +46 08-303094).
Come and celebrate with us!
Thanks to the support of Musikverket, Kulturrådet, Stockholm Stad, Embassy of Canada, Embassy of Denmark and Kulturens.
Malin Wattring Lisbeth Diers SWIJF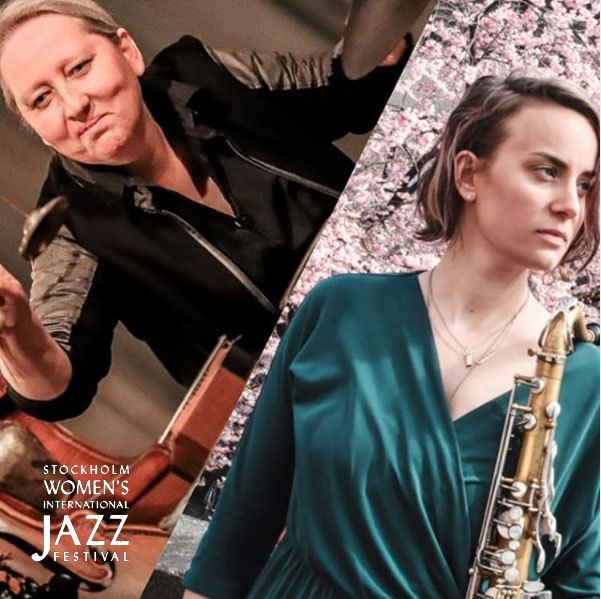 Image 1 of 3
Our festival is all about fostering these values of collaboration, connection and sisterhood. This year we open with two incredible jazz artists in a First-time-ever combo. Malin Wättring, one of Sweden's most interesting young jazz artists, acknowledged both as a saxophone player and a composer, invites the brilliant percussionist Lisbeth Diers(DK), who during most of the 30-year career has blasted most musical boundaries. A special collaboration for #WIJFSWEDEN
AFTERMOVIE SWIJF 2020